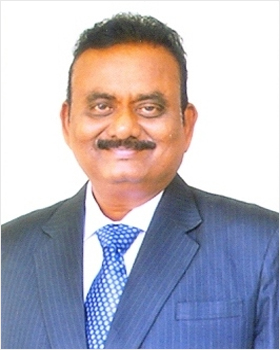 Dr.Potluri.Ravindra Babu
M.Tech., Ph.D
Dr. Potluri Ravindra Babu had his Engineering Education in Mechanical Engineering from Nagarjuna University, AP, MS from BITS Pilani, M.Tech and PhD from JNT University, Hyderabad. He has 36 Years of Teaching and Administration experience. He has published 50 research papers in National and International Conferences and Journals.He is the Member of Professional Bodies like IE (I),ISTE,SAE,SESI,ASME,SFA and MIIM. He is the recipient of Engineer of the Year Award for the year 2012 by the government of AP and the Institution of the Engineers(I) AP state centre. ISTE- Anna University National award for outstanding academic in 2011. Rajarambapu patil national award for promising engineering teacher by ISTE in 1998, Received Certificate of Appreciation from DRDO Hyderabad for his outstanding performance in presenting the Burnishing Maps. He has written one book on Burnishing of Engineering materials which was published by LAMBERT,Germany. He is the member in IE(I) Vijayawada local center since 2000 and presently member of state committee in IE(I) and ISTE AP. He was the Member, National Executive Council, ISTE during 2009-14 and Council member in IE(I) during 2012-14. Presently he is the member of National Executive Council, ISTE, New Delhi for the term of 2020 – 2024.
Dr.P.Ravindra Babu instituted ISTE National award for the best private engineering college in the country in memory of the employer and motivator, Sri Vallurupalli Venkata Rama Seshadri Rao.
View Profile
principal@gecgudlavalleru.ac.in